Material-PSM
Author : Date : 11/30/2012 1:00:53 AM
Material-PSM, short for Plant starch Material, also called Cornstarch or Starch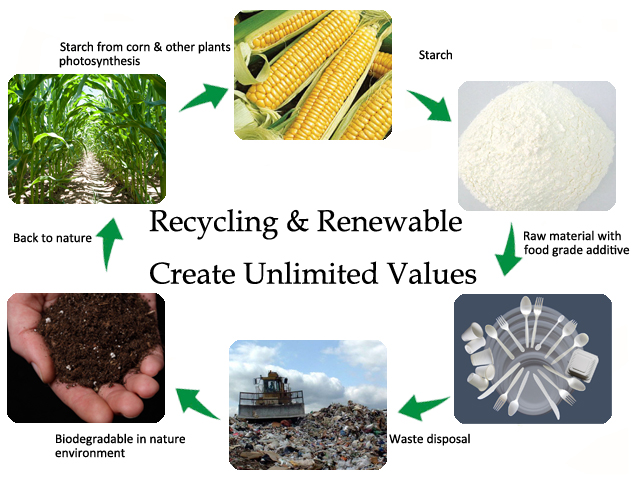 Visually, PSM products closely resembles traditional plastic cutlery except that it incorporates a very high percentage of natural renewable material. Hence it decomposes rapidly when discarded and has significantly less of an environmental footprint. That makes it an ecology and environment protection material.
Carbon Emissions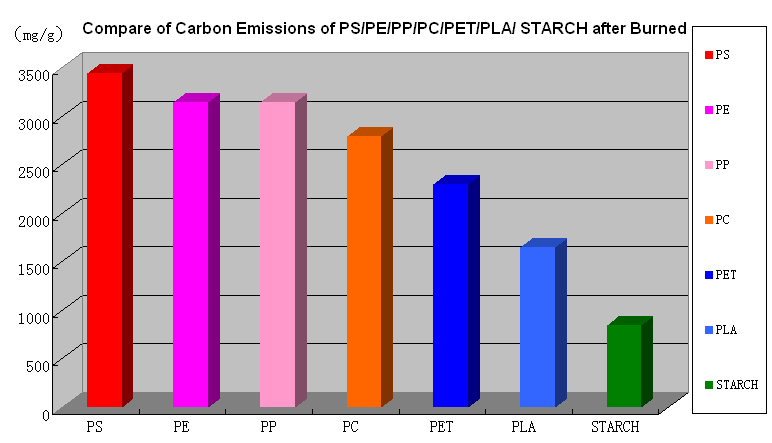 Packaging material is the most popular application, it can be used for a variety of manufacturing processes such as:
Film blowing: film, packaging bag, disposable bag, shopping bag and other membrane products etc.
Injection: cutlery, golf pegs, stationery, toys, craftwork etc.
Extrusion: PSM plate and sheet for plates, dishes, boxes, cups, bowls etc.
Foaming : shockproof package materials.
Traditional plastic manufacturing machine is good enough to product PSM ranges of products.

PSM Tableware Characteristics

Plant starch, a renewable resource, is the major raw material of PSM where the supply is abundant and the cost is low and stable in China.
A unique and revolutionary ecological material that is degraded into harmless substances such as water and carbon dioxide.
A genuine environmental-friendly product from manufacturing to post-use disposal. No wastewater, effluent gas or waste residual discharged throughout the manufacturing process.
Excellent product performance properties with water-proof, oil-proof, suitable for hot & cold foods, both food and family safe, which is superior to those similar products in the disposables market.